The Bells Gallery is a contemporary art gallery in Dothan, Alabama, primarily exhibiting American contemporary art. The gallery is owned and operated by Holly Roberts Meyers (aka Holly "Bells"), a long-time art enthusiast, collector, and administrator. Bells Gallery is currently in an incubator space and features rotating monthly exhibitions with gallery openings on the first Friday of every month. Currently, we are seeking professional artists for group and solo exhibitions.
Hi, I'm Holly…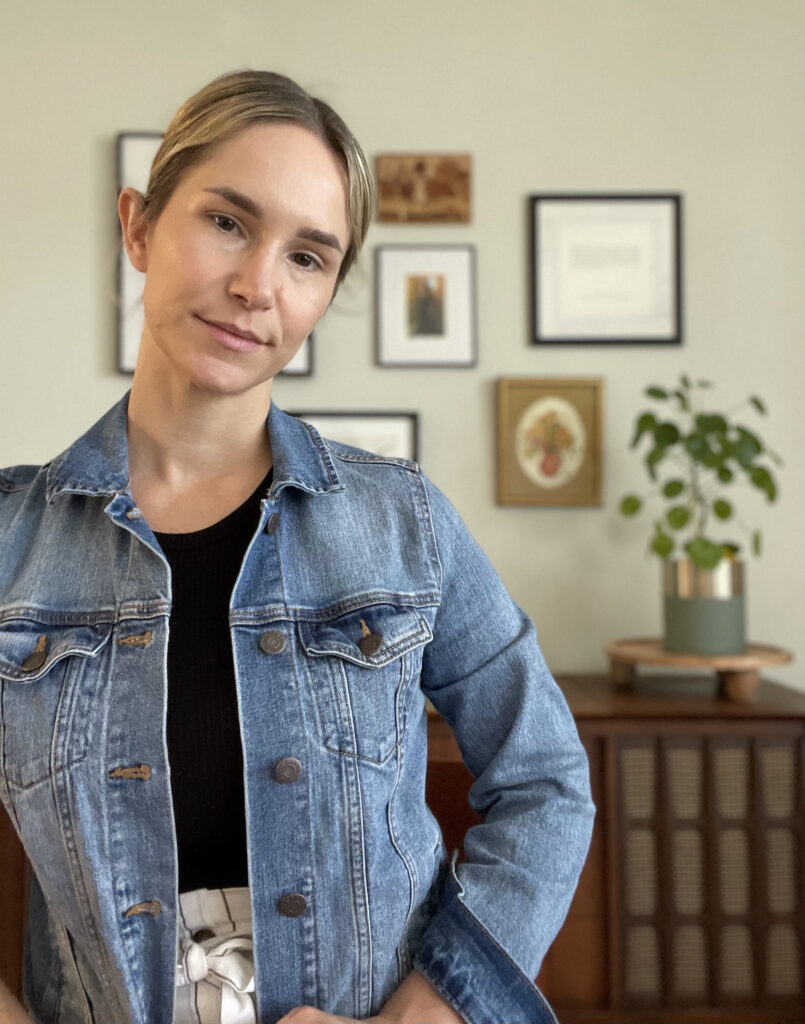 Early on
I've been drawn to the arts since I can remember. I loved theatre, writing, film, and music. As a teenager, I thrived on museum experiences. I spent time at history, music, art, and science museums throughout the country. I thrived on the learning materials and techniques used in museums to share and teach by curating immersive experiences.
Likewise, I've worked in the arts since 2002, when I worked at a pottery studio in Lakeland, Florida. In 2008, I began working as the receptionist at the Wiregrass Museum of Art in Dothan, Alabama, and later as the special events coordinator. WMA always felt like my home. I'm grateful for my time there because it allowed me to find my place in the world.
Later in 2013, I served as the program manager at Kentuck Art Center & Festival in Northport, Alabama. Then I moved to North Dakota in 2015 and worked as the continuing education and conference services coordinator at Williston State College.
My formative years in the Alabama Arts were most impactful because they gave me my career, and my time at the college in North Dakota empowered me to work confidently.
Current
My lifelong dream is to open a contemporary art gallery, and it's happening in 2022!
In addition to operating Bells Gallery, I will continue to run my small consulting business – Bells Inc. I primarily write grants there.
Bells Gallery will be my space to promote the professional artists and art I love with the Wiregrass community.
I intend to influence local artists' practice, help support and promote the exhibiting artists in my gallery, and cultivate a surplus of art collectors! My mission is to fill your home with original art! In fact, I'm creating Bells Base for burgeoning or seasoned collectors, so stay tuned for the collector's group announcement.
These are exciting times! Bells Gallery will host First Friday Night Art Crawl monthly with The Untrained Edit, RESET Mercantile, The Carver Museum, Mural City Coffee Company, Studio 280, Circle City Brewing, Bushel+Peck, Haus of Hare, Well Rooted, Crespi Law, West End, Southern Strokes, Little Green House Art Studio, and The Raq.
Feel free to drop me a line at thebellsgallery@gmailcom!