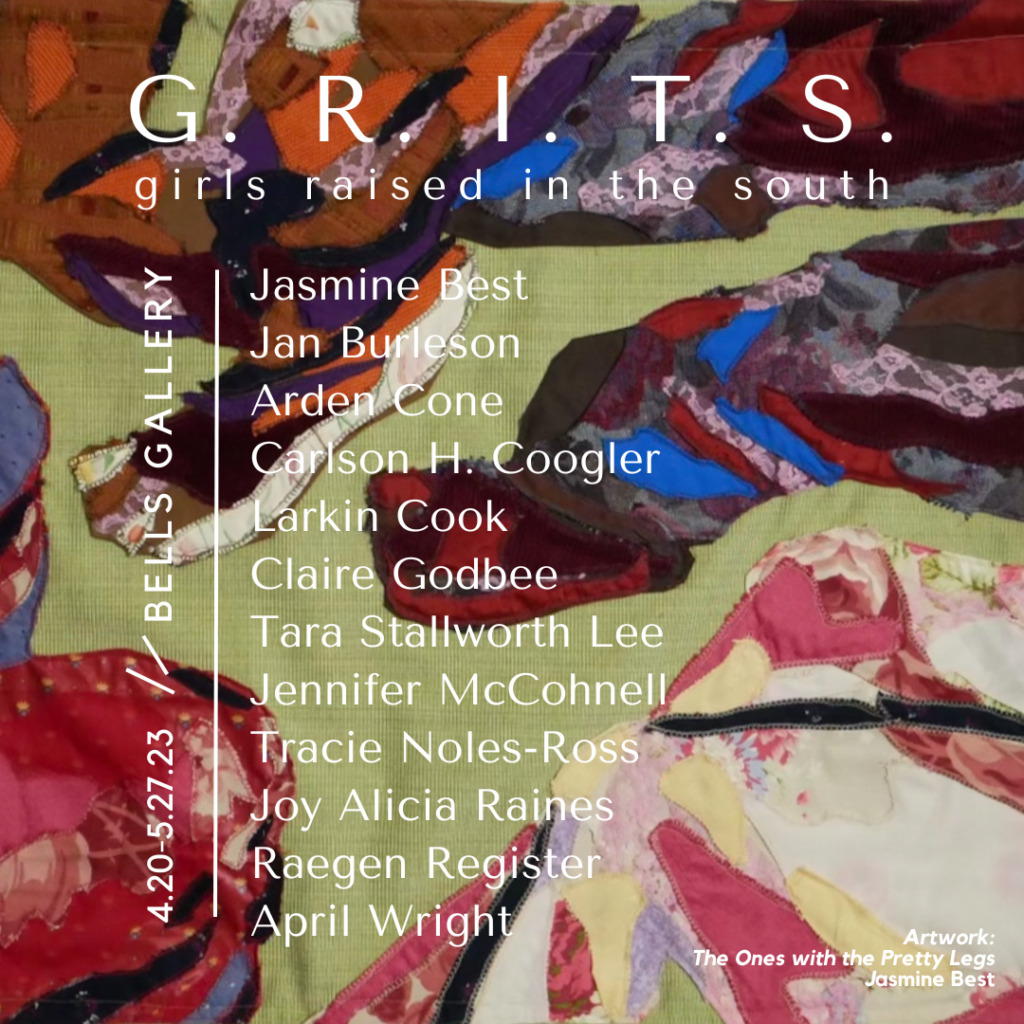 G. R. I. T. S.
Girls Raised in the South
April 20 – May 27, 2023
Exhibition reception on Friday, May 5th; 5p-8p
Other programs TBA
All artworks are for sale in person and online.
See the online gallery to purchase on the Bells Gallery website
G. R. I. T. S. is a group exhibition with artists Jasmine Best (NC), Jan Burleson (TN), Arden Cone (SC), Carlson H. Coogler (AL), Larkin Cook (TN), Claire Godbee (AL), Tara Stallworth Lee (AL), Jennifer McCohnell (AL), Tracie Noles-Ross (AL), Joy Alicia Raines (GA), Raegen Register (GA), and April Wright (TN) on view at Bells Gallery in Dothan, Alabama. This show explores feminism in the south.
ARTISTS
More coming soon…